Our continuously growing team consists of more than 3,000 experienced and qualified specialist translators, editors, interpreters, IT and terminology specialists, project managers and reviewers. Together, we offer our international clients professional language services and innovative solutions at the highest level. Daily, a strong team works worldwide with a lot of know-how and passion for the success of your translations and thus for the success of Tilti Multilingual. From project management to the realization and the final layout, you are in the best hands with us.
Native translators
All of our translators are not only native speakers in one of our more than 50 target languages but also specialized experts in one of our fields of competencies of computer science & tech, finance & legal and medicine. The expert use of sector-specific terminology and a consistent use of the correct terms ensure an absolute consistency of the translations.
Thanks to the use of modern tools, we have the possibility to connect all persons involved in the translation process and hence ensure the quality of the translation. Therefore, the processing of the documents independent of the location and time is not a problem. Moreover, Translation Memory Systems (TMS) and terminology databases ensure the company and industry-specific terminology and provide for flawless spelling, punctuation and adaptation of text lengths in the target language.
Project management and quality management
From the initial contact to the final product, we offer our clients a one-stop service with guaranteed satisfaction. Starting with the translation and review of the documents, the securing of the terminology through to the finalizing layout steps – with the team of Tilti Multilingual, you have a reliable partner by your side.
You, as our client, are the focus of our company. We coordinate the cooperation with the translators and terminology experts for you in direct communication with your personal project manager. In the background, quality managers, editors, reviewers and desktop publishing specialists work together in order to give your translations the perfect finishing touch and adapt them to the target language and medium in compliance with your guidelines.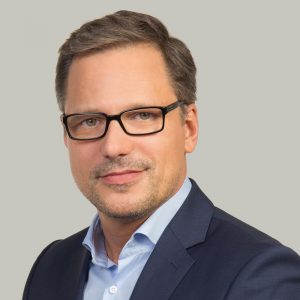 Johann Urga
Managing Director United Kingdom
Customers about us
When looking for a professional translation agency, high-quality translations and reliable project support were our top priority.
Tilti impressed us instantly. We gladly recommend Tilti!

Branch Office Head
Asia Pulp and Paper
We about ourselves
Working for Tilti means interesting challenges, high responsibility in decision making, which often requires thinking outside the box and immediate reaction. And, above all, a young, international, friendly and fun team one can only dream to be a part of!

Valerie
Managing Director Germany